Webinar Registration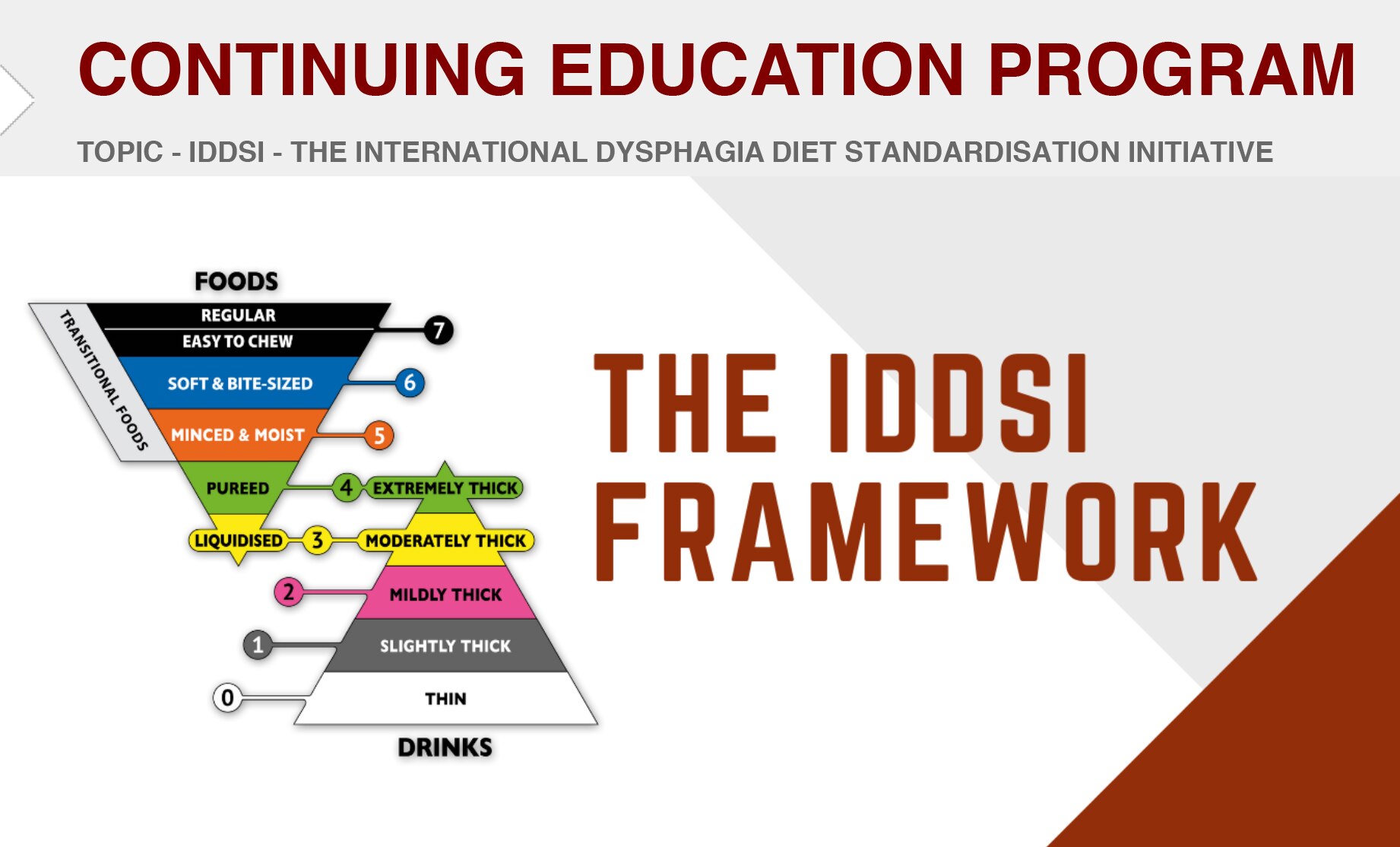 IDDSI -Adoption is Coming!
History, Status and Practical Experience
SPEAKER: JOHN HOLAHAN, BS, MBA. PRESIDENT/FOUNDER OF SIMPLYTHICK
About the Webinar
COST: $20.00
No refund available after 11/1/2019
This webinar is for registered dietitians, dietary managers, speech language pathologists and others interested in IDDSI.
Learner Objectives:
Define the International Dysphagia Diet Standardisation Initiative (IDDSI).
List the differences between National Dysphagia Diet (NDD) and IDDSI.
Describe how to test foods at bedside for IDDSI diet levels.
For Just $20.00 You Will Receive:
2-hour webinar on IDDSI
2 CEUs for RDs and DTRs; 1 CEU for CDMs
(No SLP CEUs for this webinar. We will offer a future webinar for SLP CEUs.)
A special kit mailed to you for hands on IDDSI food and beverage testing!
IDDSI handouts
Tuesday
November 2019
12
11AM - 1 PM Pacific
12 PM - 2 PM Mountain
1 PM - 3 PM Central
2 PM - 4 PM Eastern
Limited Spots
Sign up by Sunday November 3, 2019 to secure your spot. This event is limited to the first 500 registrants.
USA AND CANADA
RESIDENTS ONLY.
Questions? Please contact:
Laurie Berger, RD LD
314-761-3508
[email protected]
Thank you for your interest in the webinar titled "IDDSI – Adoption is Coming! History, Status and Practical Experience". It is now past the deadline to register.
SimplyThick is planning on hosting another webinar on this subject. Look for email or notification on social media when this webinar is scheduled.
Thank you!